Lonce Wyse



Associate Professor
Communications and New Media Department
National University of Singapore
111 Computing Drive
Singapore, 117416
Office:
AS6 #03-07
E-mail:
lonce.wyse@nus.edu.sg
Opportunities
:
Postdoc
, Research Associate, and PhD positions are currently available for conducting research on deep learning style and interactive control of sound and speech models.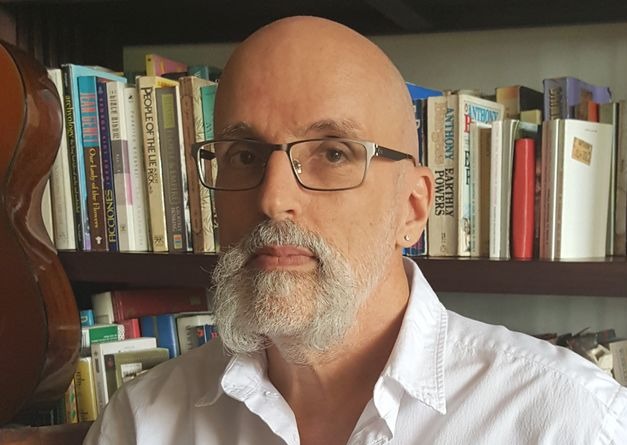 I completed a Ph.D. on auditory neural networks at Boston University in 1993. After a year in Taiwan on a Fulbright Scholarship I joined an A*Star research institute in Singapore. In 2006 I joined the Communications and New Media Department at the National University of Singapore. I teach interactive media design, theory, and analysis. I hold joint appointments with the Smart Systems Institute where I direct the Arts and Creativity Lab, and with the NUS Graduate School for Integrative Sciences and Engineering. Sound modeling technology I developed was transferred to industry in 1999 and 2007. My current research focus is on live collaborative musical communication between humans and AI, and deep learning neural networks for sound modeling and interaction.
Appointments
Associate Professor, Department of Communications and New Media (8/2006-present)

Deputy Head, Department of Communications and New Media (2012-2018)
Visiting Scholar, CCRMA, Stanford University (1/2017-6/2017)
Visiting Scholar, Music Technology Group, Universitat Pompeu Fabra (9/2013-12/2013)

Editorial Boards:
International Journal of Performance Arts and Digital Media (2014-present)
Computer Music Journal, MIT Press (2010-present)
Organized Sound, Cambridge University Press (2010-present)
Research
Real-time collaborative musical notation
Interactive sound and media design systems

(also see Publications)

Teaching
NM4238, Software Studies
NM4224, Sound and Interaction
NM5209, New Media Art
NM2207, Computational Media Literacy
NM1101, Communications, New Media, and Society
GS6887A, Sound, Music, and Mind
Web Coding Fundamentals for Artists, an on-line course at Kadenze
The Arts and Creativity Lab at IDMI
Art/Science Residency Program - Hosted over 25 artists for 4 month residencies with various NUS research labs.

A'n'C Website - Various art & technology projects

Software

aisound.cloud - A library of interactive sound models for the Web with some demos. Built with the WebAudio API and Faust.

Other Fun Hacks including:
Systems of multiple 3D Lorenz equations
Following Casey Reas following Sol LeWitt
Moire and Risset Beats patters complementing each other.
Code:
My Github repositories


Other activities
Presentation slides for "The Deep Kinship between Speech and Music", from an invited talk at the IEEE Automatic Speech Recognition and Understanding Workshop (ASRU 2019). The pdf without embedded sounds and vides is here.
In September, I chaired the Singapore Sound and Music Research Symposium 2019 held at the YST Conservatory, NUS.
---