Lonce Wyse



Associate Professor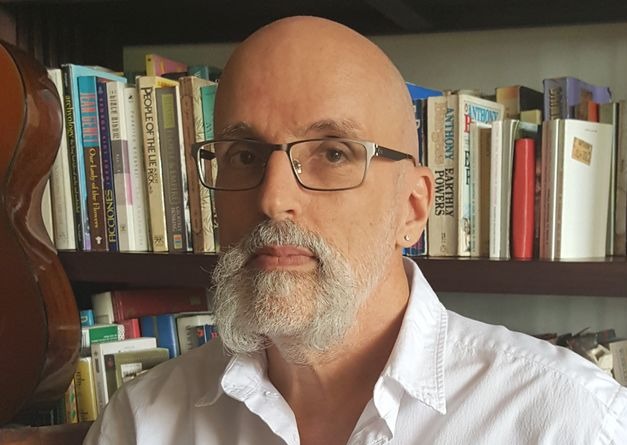 Address:


Communications and New Media Department
National University of Singapore
111 Computing Drive
Singapore, 117416



Office:

AS6 #03-07



Phone:

+65 6516 7277


E-mail:

lonce.wyse@nus.edu.sg

CV
Publications
(citations)
Portfolio of selected research, software, & soundart
Appointments
Associate Professor, Department of Communications and New Media (8/2006-present)
Deputy Head, Department of Communications and New Media (8/2012-present)
Visiting Researcher, CCRMA, Stanford University (1/2017-6/2017)

Editorial Boards:
International Journal of Performance Arts and Digital Media (2014-present)
Computer Music Journal, MIT Press (2010-present)
Organized Sound, Cambridge University Press (2010-present)
---
Research
(see Publications)
Real-time collaborative musical notation
Interactive sound and media design systems
Deep Learning and Sound
Phase Reconstruction from Spectrograms
Teaching
My new on-line Kadenze course, Web Coding Fundamentals for Artists
NM3238, Software Studies
NM4224, Sound and Interaction
NM5209, New Media Art
NM2207, Computational Media Literacy
NM1101, Communications, New Media, and Society
GS6887A, Sound, Music, and Mind
The Arts and Creativity Lab at IDMI
A'n'C Website - Various art & technology projects
Art/Science Residency Program - Hosted over 25 artists for 4 month residencies with various NUS research labs.

Software
jsaSound - library of interactive sound models for the web - securely served for you microphonal enjoyment.
Anticipatory Score - Multi-user real-time musical notation and synthesis

Divertissements including
Systems of multiple 3D Lorenz equations
Uncoupled, "Classic"
Symmetrically coupled, "Periodic catastophe"
Assymmetric coupling, "The Temptations"
"Swimmers"
Following Casey Reas following Sol LeWitt
Moire and Risset Beats patters complementing each other.
Software (Code)
My Github repositories
Helpful code snippets for web hacking
---